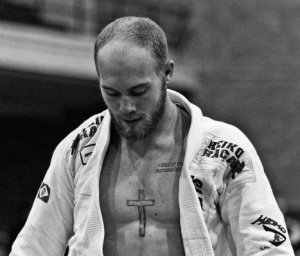 Former Penn State wrestler and Mixed Martial Artist, Jared Platt passed away this morning, losing his battle with cancer at 26-years-old..
While undergoing surgery to repair a herniated disc in his back, doctors discovered the cancer on September 2, 2015. Platt was diagnosed with Ewing's Sarcoma and when doctors discovered it, the cancer reached Stage 4.
On Sept. 18, 2015, Platt wrote via Twitter "Hey everyone, thanks so much for all of the love and compassion for me my new opponent, Cancer. You never think it'll be you! <3 Much Love!"
Jared Platt competed inside the cage once at Ring of Combat 22 where he defeated Mitch Whitesel via second round TKO.
Our thoughts and prayers go out to the Platt family.