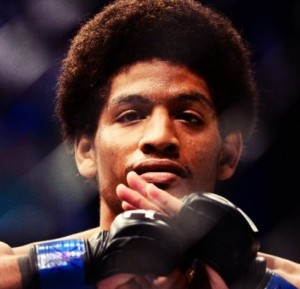 UFC Bantaweights, Alex Caceres and Mitch Gagnon will square off at UFC Fight Night 33 at Brisbane Entertainment Centre in Brisbane, Queensland, Australia on December 6th.
Gagnon was unsuccessful in his UFC debut when he lost to TUF 14′s Bryan Carraway.  Gagnon has bounced back since then, coimng out on top in his last two UFC bouts. Gagnon submitted both Walel Watson and Dustin Kimura. Gagnon's win over Kimura at UFC 165 earned him "Submission of the Night" bonus.
A cast member of "The Ultimate Fighter" season 12, Caceres first entered the octagon as a lightweight. Caceres, now  a bantamweight  has most recently earned a split-decision win over Roland Delorme. Caceres won his last four fights, but his win over Kyung Ho Kang  was overturned to a no-contest due to a fail drug test.