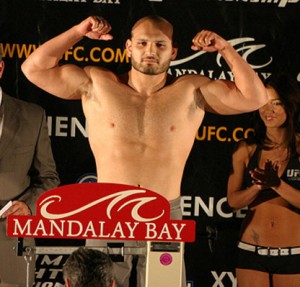 This past Friday, former UFC light-heavyweight, Carmel0 "The Fury" Marrero (15-6) earned his second victory with the Xtreme Fight Events. Marrero was featured in the main event at XFE 28 at Sand's casino in Bethlehem, Pennsylvania.
Marrero made his XFE debut back in June of this year where he defeated New Jersey's own , J.A. Dudley via TKO. After the fight it was rumored that Marrero would retire. Marrero decided to stay int he game and booked a fight for October 25th.
This weekend, he took on the much less experienced, Shelton Gravis. Marrero ended up securing a submission in the very first round, earning his second finishing victory with XFE cage wars. Marreo has been dominant in the XFE at heavyweight and has not lost since October of 2012 where he lost a  decision to Lew Polley at Bellator 77.
Marrero has not been the most consistent, but with some momentum, he could possibly continue his two fight win streak.