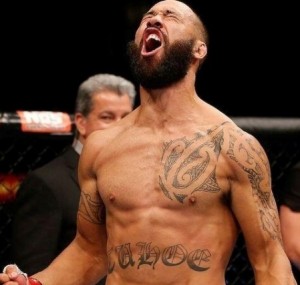 Another Aussie is featured on the UFC fight Night 33 card in Brasbane, Australia on December 7th as Dylan Andrews meets fellow "The Ultimate Fighter" 17 teammate, Clint Hester.
Australia's own Dylan Andrews has racked up back-to-back wins inside the octagon. Andrews had a comeback victory in his last bout when he knocked out Papy Adebi later in the fight. Andrews was the last pick on TUF 17, but made it all the way to the semi-finals. In the semi-finals he was dominated by Uriah Hall. Andrews looks much more improved from the time he left the house and it should be exciting to see him enter the octagon once again.
Hester was the #1 pick on Team Jones, but did not live up to his hype as he lost in the very first round of the tournament. Hester booked a spot on the TUF 17 finale where he met TUF season 16 cast member, Bristol Marunde. Hester looked like an entirely different fighter as he earned a third round KO after dominating all three rounds. Both men have really improved since their days on Team Jones, making this a very intriguing fight.